Today, all of the MNK carpet staff come together to convene the 2016 mid-year meeting summary. The main purpose is to sum up experience and lessons, to discuss the company's development plans, and to rewards the excellent staff and team .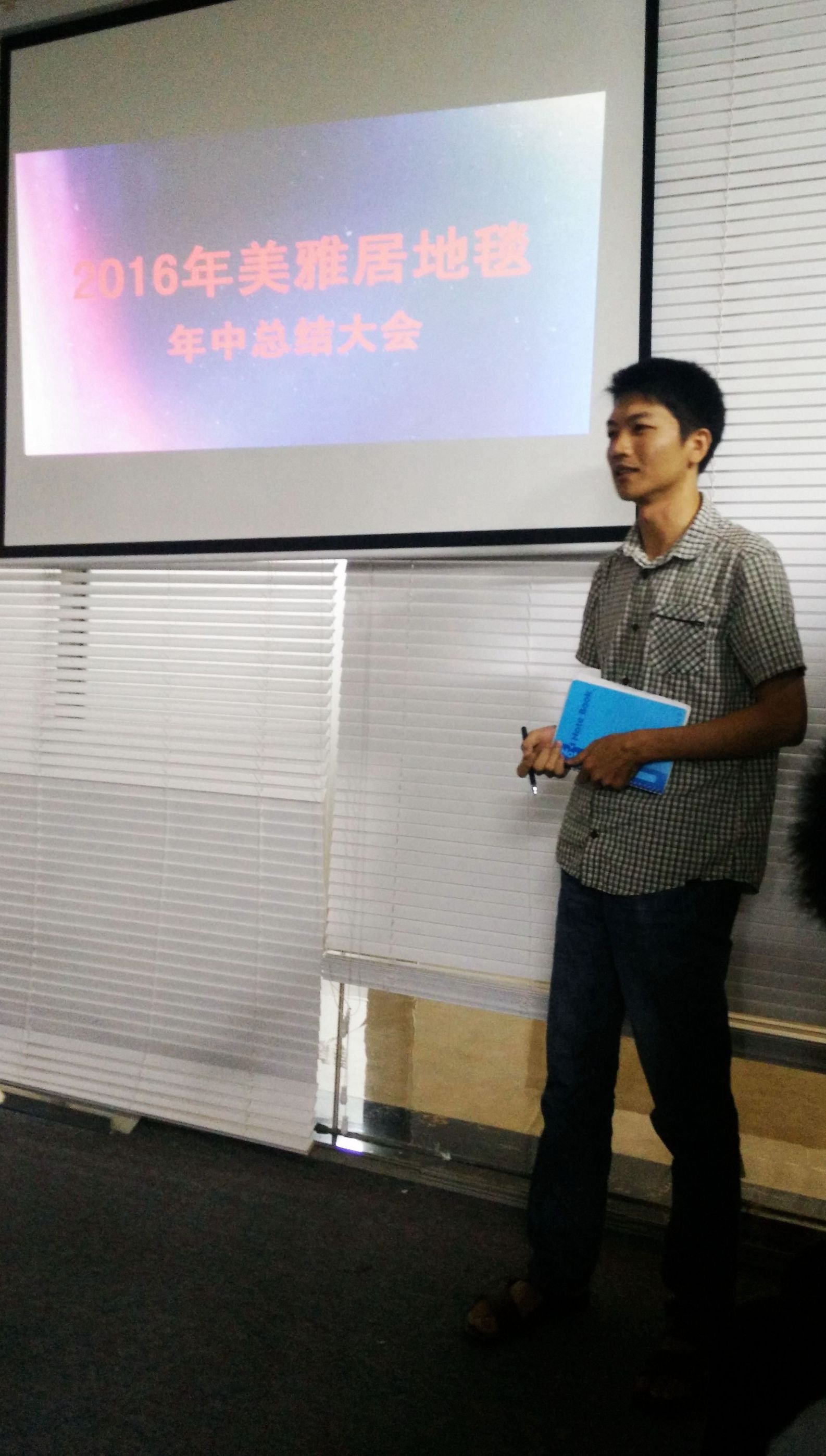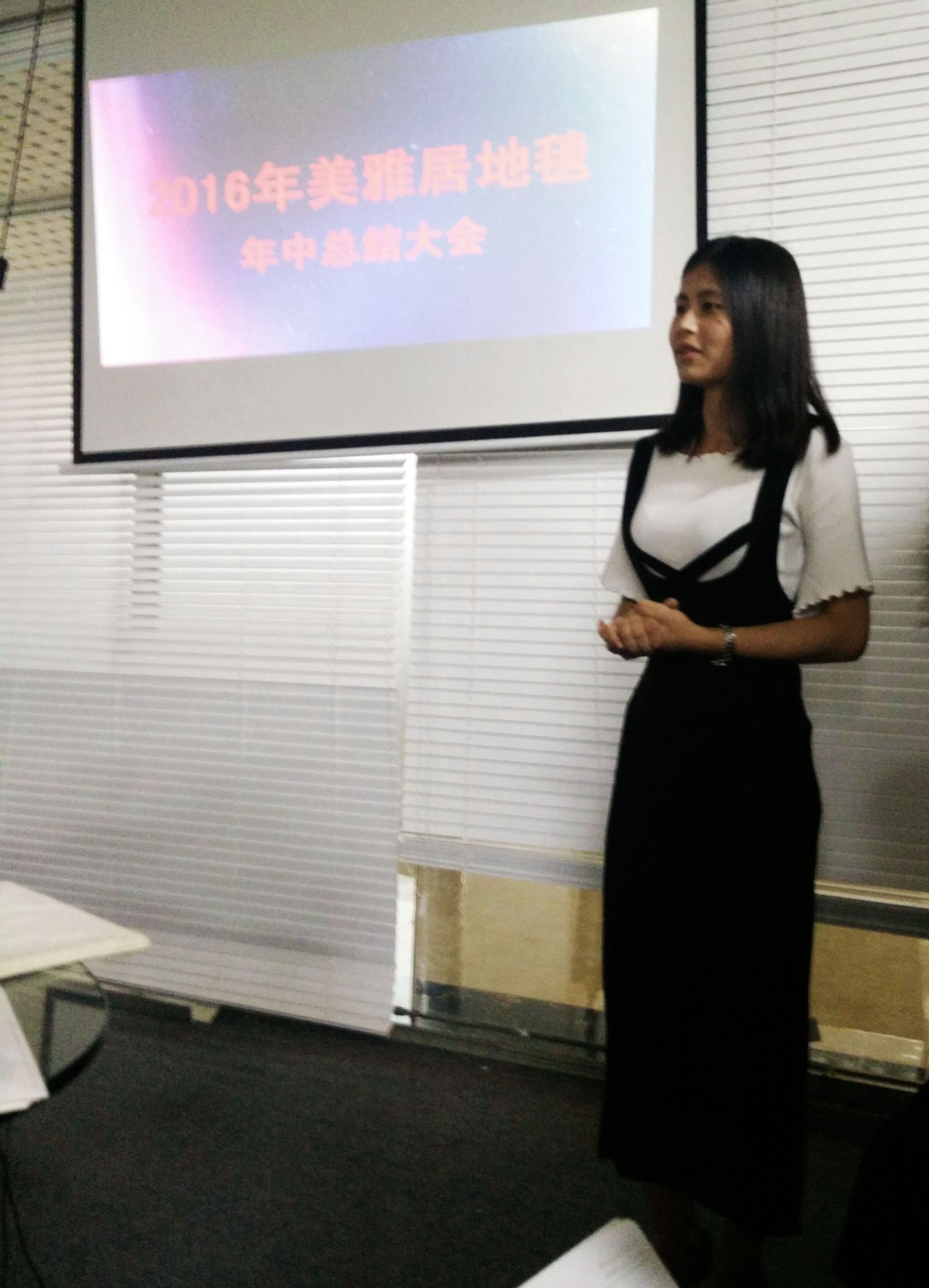 Each colleagues are expressing their own ideas positively.
Finally,Miss Wendy,who is standing behind us and giving us supporting and patience, making a breif speech.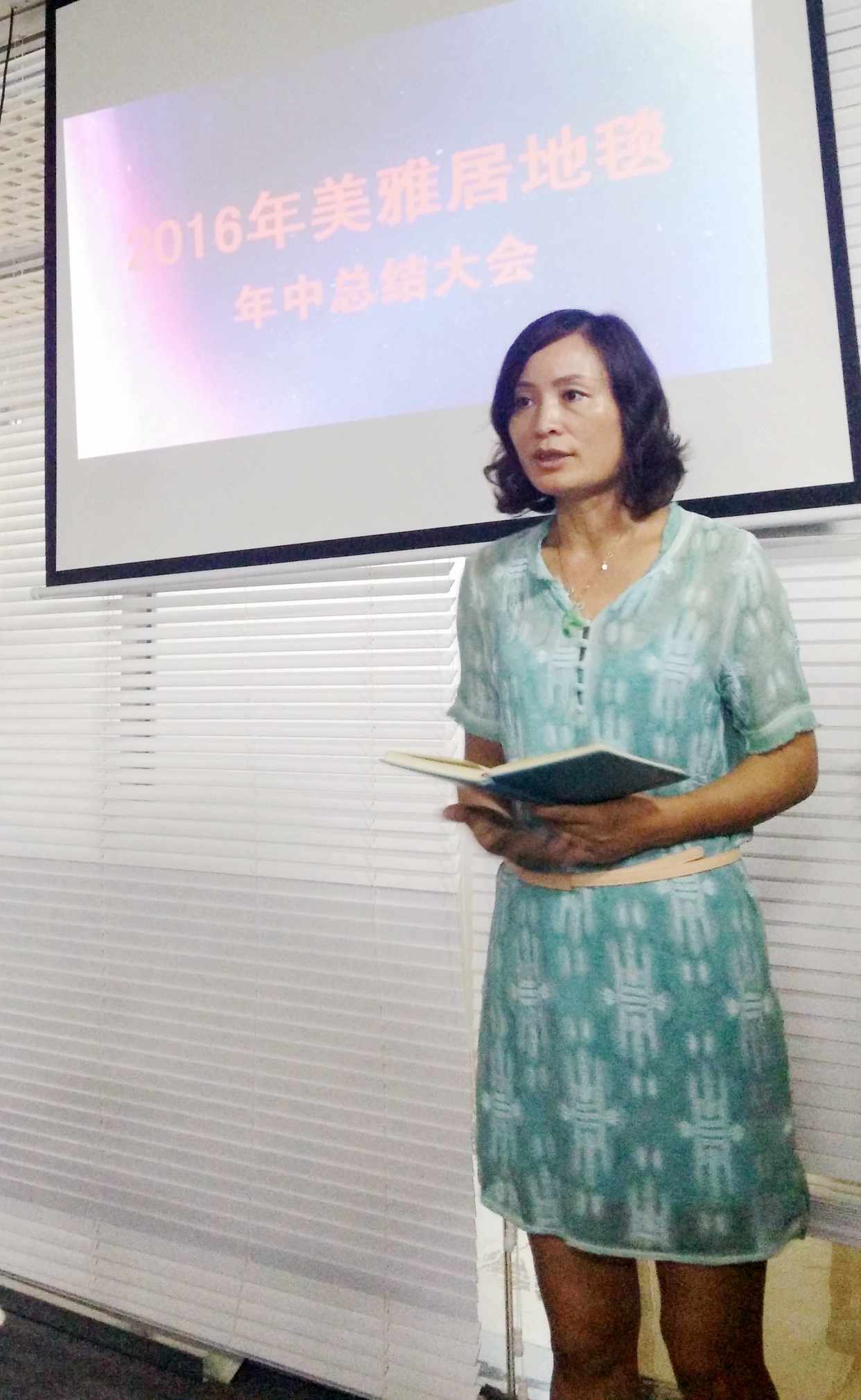 Thanks for Miss Wendy's breif words for hoping us can take into actions, making a great changes in the near future.
The company's development is inseparable from our staff's efforts and talents. Hereby we have established the excellent staff and excellent team award. Years of outstanding employees: Nichole Leong, Ministry of Foreign Trade, Ministry of domestic David Wan, the Serive Ddepartment,Ella and Vicky.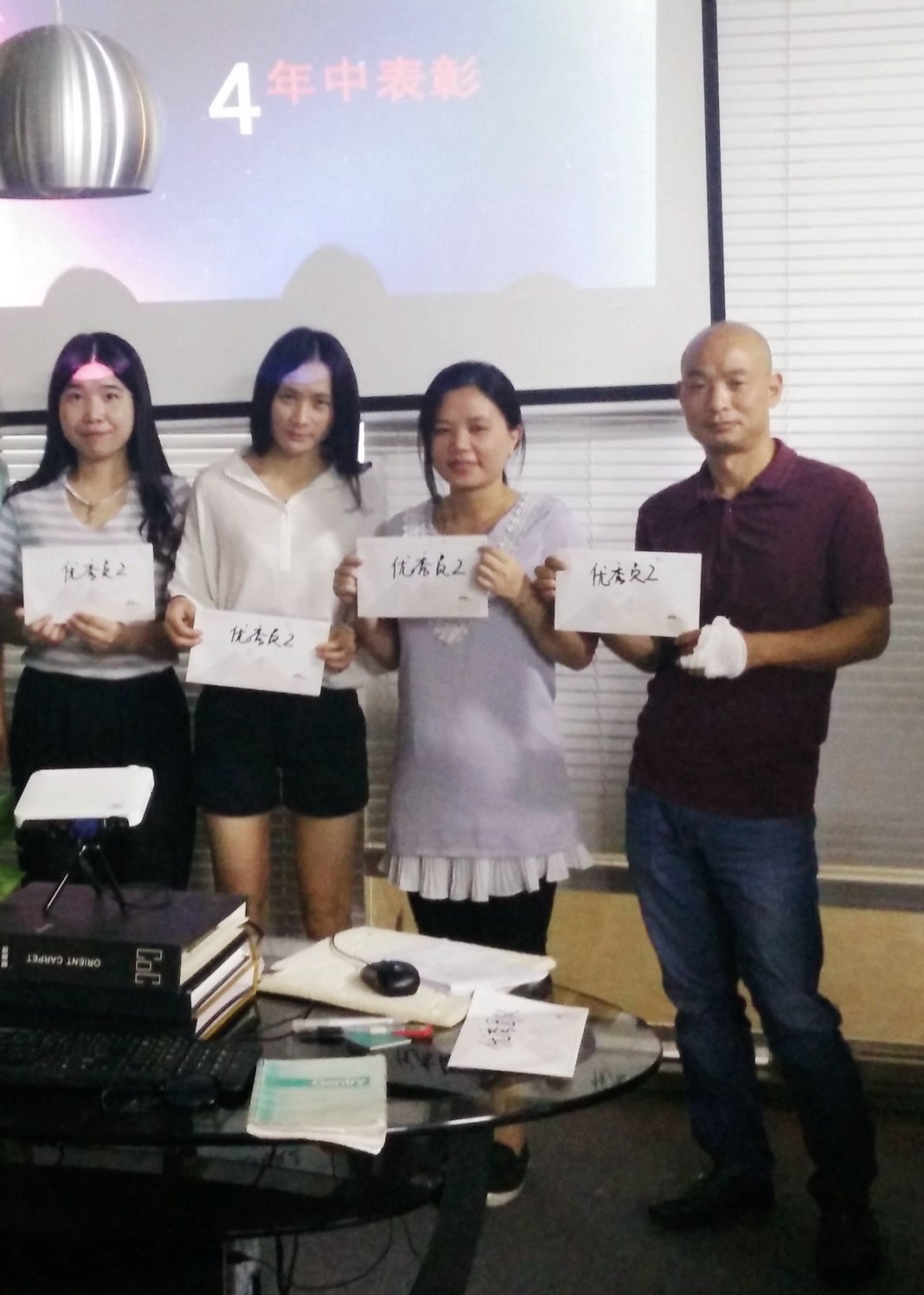 Outstanding team in the first half of 2016 is the Serive department.Thanks for their hard working.
The rest of colleagues who have not rewards are not be discouraged, working hard and then perhaps the next one is you standing on the stages.
Staff banquet held on the afternoon to celebrate the success of the first half of 2016, looking forward to getting a great sales performance.
On the one hand,the banquent are to welcoming the new staff to join us. On the other hand,making plans about how to developing our company.
During the staff banquet, Miss Wendy, were fully affirmed the great achievements of our company in the first half of 2016. At the same time, the staff who has been working hard in their own workplace were gave them high praise.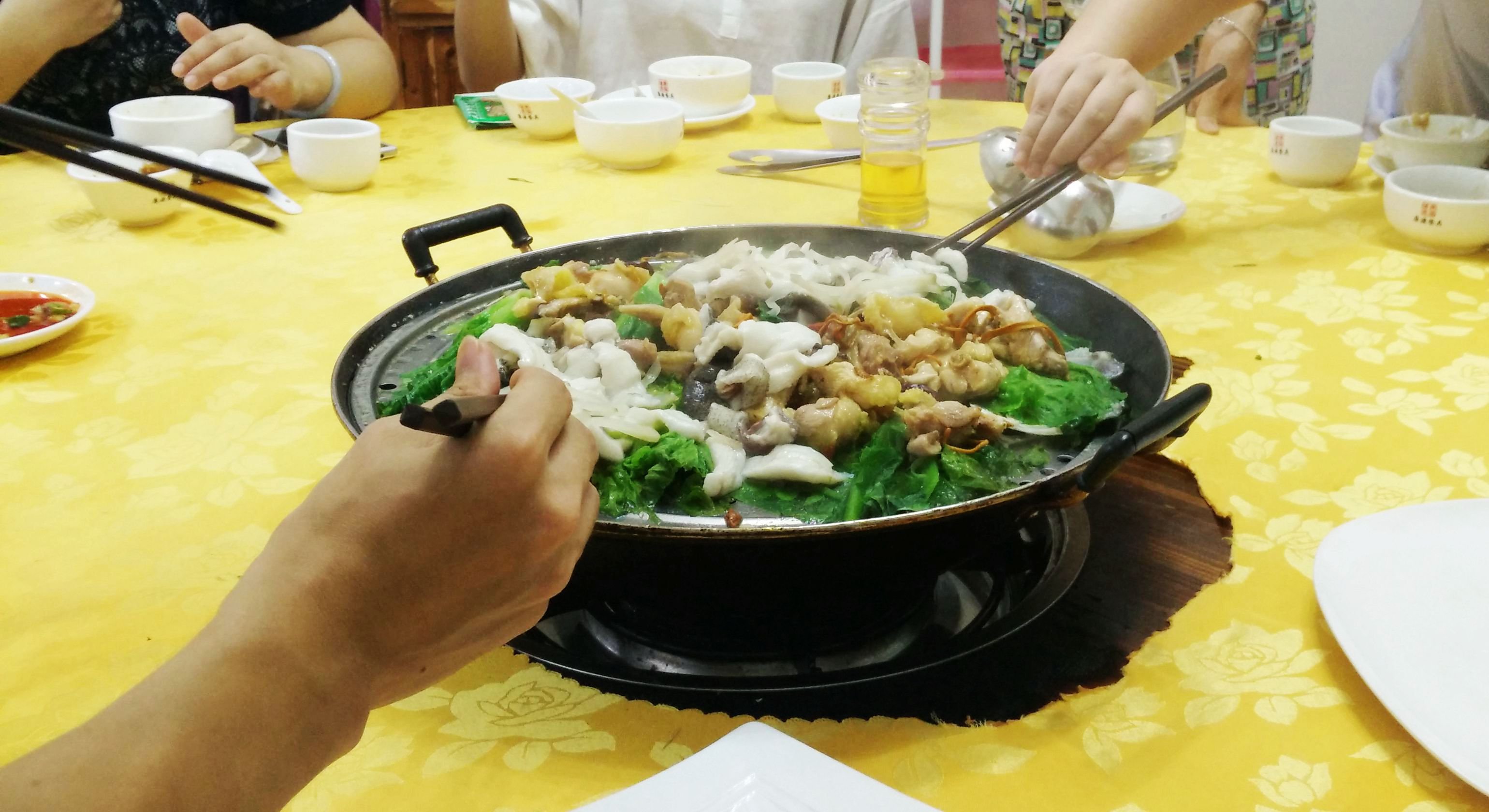 We wish that our company will seize the opportunity and keep sustainable development in the near future.